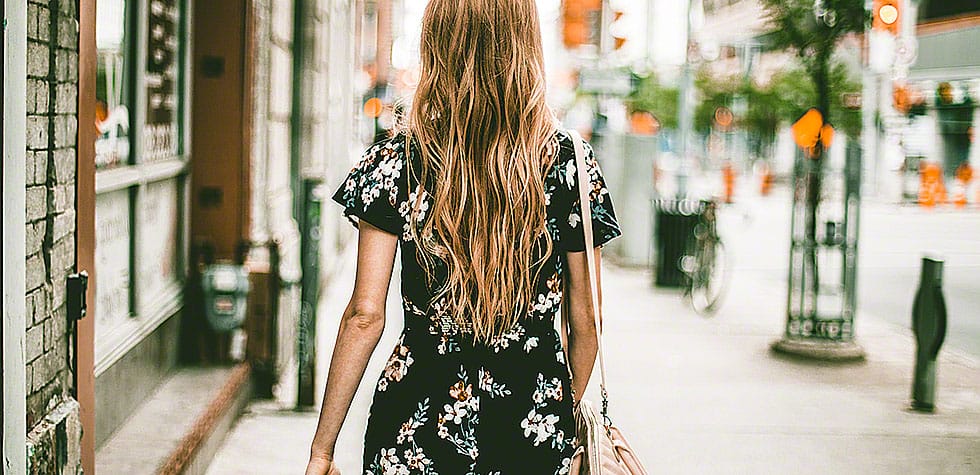 Frizzy hair can be very hard to deal with, especially when it comes to styling it. It is very brittle and it also breaks easily. Here are some amazing strengthening treatments including Brazilian keratin straightening that will help tame your dry, frizzy and damaged hair.
Extenso Treatment
If you want straight hair but also strong hair, then you need to go for specific salon treatments for your frizzy hair. Your hair can be extremely dry and damaged, which is why you need to do certain treatments on your hair to help to regain its strength and also let it be shiny and glossy.
One of the best treatments you can go for is the extenso treatment. Your hair is made up of many types of proteins, so in an extenso treatment, your hair is drenched with a treatment which breaks down your disulphide bonds. This eliminates frizz and it also helps to keep the natural waves in your hair, if you wish to keep it that way.
Keratin Treatment
Another great and very popular treatment for frizzy hair nowadays is the keratin treatment. This is a more intense version of a regular protein treatment and it really rejuvenates your hair and makes it straight, silky, shiny and even more stronger than before.
A similar treatment enriched with proteins is applied to your hair and then your hair is heat styled and straightened to make sure that the treatment has seeped in nicely in your hair. This gives your hair a very remarkable glossy and shiny finish and you can see your hair looking visibly healthy.
Signature Smooth Treatment
This treatment is a fairly newer technique which uses not big proteins, but it uses small amino acids and these small particles are injected in your hair and they fill up the gaps of the hair shaft where frizziness occurs. This is a great pin point treatment and it gives great results.
It also strengthens your hair and it is more of a semi-permanent straightening technique. This is great for women who don't want to go for a full-blown hair straightening treatment, but they want something to strengthen their hair and eliminate frizz.
Protein Treatment
A simple protein treatment can also do wonders for your hair. Your hair is made up of protein, so the best way to rejuvenate your hair is to enrich the hair with even more protein. This is a simple and great way to instantly provide strength and health to your dry and frizzy hair. This is not as permanent as a keratin treatment but it gets the job done and you don't need to worry about frizz and dryness in your hair anymore.
Leave-In Conditioner At Home
If you want to try some at home treatments for your frizzy hair, then you can most certainly use a leave-in conditioner in your hair after you shampoo your hair as normal. A leave-in conditioner is like an all over hair smoothing and strengthening agent and it helps to keep your hair smooth and it also tames your hair from frizz and dryness.
There are many leave-in conditioners available, but you can use anything which suits your hair and you can also go for strengthening formulas to make sure you are giving your hair the help it needs.
Hair Masks
Hair masks are also a great way to restore and strengthen your hair. Hair masks can be bought from the store or you can easily make your own with amazing and nourishing ingredients. For store bought masks, you want to go with something which is enriched with oil and which helps to tame the frizziness in your hair. For homemade masks, go for a mixture of oils like olive, argan and any other oil which suits your hair and apply it on your hair for a good 4 to 5 hours. You will see the difference in no time.
Conclusion
There you have it! These treatments are not only good for your hair health, but they will also give you so much ease when you go and style your hair for the day. Find a permanent hair straightening salon Rockville that does your favorite treatment and get a new look.