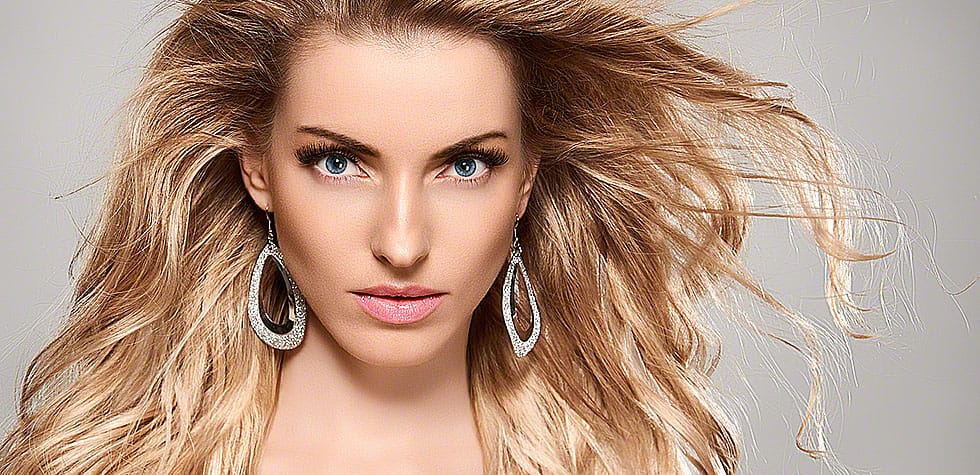 While trying to deal with new looks of the season and tackling the the wild locks, we have come a long way. Today, there are a number of permanent hair straightening salons out there. At the same time, the internet is filled guides on how to make sure your hair remain flawlessly straight. Among all the possible ways to have nice and straight locks, the 'Brazilian Blowout' is considered to be the best one.
The Ultimate Brazilian Blowout Guide
So what is this fancy treatment about? The Brazilian blowout is a hair straightening method that keeps damage at bay. At the same time, it also makes sure that your hair is getting all the right proteins for it to stay as sleek and shiny as possible.
Keratin or Brazilian?
So what's the difference? Many major brands around the world have incorporated the element of Keratin in their products. Why is that? Keratin has proven to be very effective when it comes to hair straightening but at the same time, many studies over time have proven that it might be dangerous for the human scalp and hair.
This is why stylists are now moving toward Brazilian Blowout. It causes less damage to the hair. Though, at the same time, it also provides the hair with the necessary nourishment it requires.
Keratin treatments are often labelled as 'Permanent hair straightening' solutions whereas getting a Brazilian is more of a semi-permanent treatment. This means that you also get to keep your natural hair element intact but also have a frizz free solution at your disposal.
What are the benefits of Brazilian Blowout?
The major benefit of a Brazilian blowout treatment is that it tackles all the frizz in one go. So if you have hair that goes off key once you hit the shower, this is just the perfect treatment for you. Even though it is a semi-permanent solution, it is guaranteed that your unruly locks will completely go away. A glossier and toned look is what you are looking at the end of your treatment.
Again, since we do term it as a semi-permanent solution, it does not necessarily mean that it would go out in the next wash. Contrary to popular belief, it actually stays for long as compared to other hair straightening solutions like the Japanese straightening method.
Everything about your hair is kept natural while you get to enjoy the benefits of frizz free hair for at least 4 months at a time.
Ever heard of treatments being your saving grace? The Brazilian hair blowout was specially designed to minimise the hair damage. At the same time, it is also quite long lasting.  We all know finding the right balance in hair care is not something you can easily pull out of the hat but instead, it takes years of careful planning and testing.
Conclusion
From the above, we can only think of this as the perfect hair care treatment known to humankind, but there is a flaw. Your Brazilian blowout salon Potomac will tell you that this doesn't come easy on the pocket. The treatment can range anywhere from $300 to $500 depending on the type of hair salon you're going to. In case you plan to go to a high-end salon, chances are that you will have to pay over $1000 or more. However, for less than that, you can get a decent treatment in most salons.
Since fall is just around the corner, salons are going to fill up really quick. So, make sure that you have an appointment beforehand, before visiting a salon. Otherwise, you may have to pay extra for urgent treatment (in some salons).