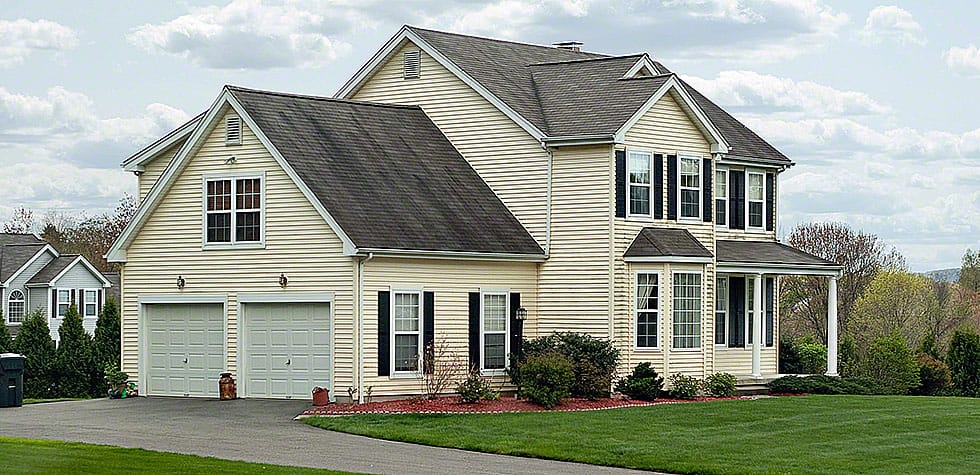 The key to having a successful outdoor remodeling project is to start out with a clear vision, which means knowing exactly what you want to achieve. Look at these reasons people commonly choose to get an exterior remodel, and pick the one you feel coincides with your goal the most.
You finally want to tackle a long-postponed maintenance or repair job
If you have finally summoned up the courage or amassed enough house remodeling budget to finally tend to that leaking roof or torn siding of your house due to the wind, you are ready to start with the renovation, ideally before these damages take a turn for the worse.
You want to give your home's outdated appearance a modern outlook
If your home was built several decades ago and its outdoor appearance no longer fits in with all the chic looking modern constructions surrounding your home, it makes sense to want an exterior home renovation. Before jumping in home addition or renovation, keep in mind that this will be a big project, involving a complete revamp of all external fixtures, so make sure you are sufficiently prepared, both mentally and financially.
The changing dynamics of your family demands extra living space
So, your family has a few new munchkins? Makes sense to invest in extra living space for them.
You are thinking of cutting energy costs related to heating and cooling
Modern home exteriors offer tremendous savings by keeping your home isolated from the temperature outside. It makes sense to want a pie of that.
You want the home to appeal to potential buyers as much as possible
This is one of the most common reasons people go for a renovation.
Once you clearly know the purpose behind your home remodel, it is time to get into action. Here are some essential things you should consider when jumping head first into an exterior home renovation project, to make sure that things proceed as smoothly as possible.
Make sure to do thorough research prior to hiring a contractor
This one goes without saying. Unfortunately, a lot of homeowners do not pay heed to this and end up regretting it later. Do not make that mistake!
Remember that with home renovation, you get what you pay for
If you skimp out of quality by opting for cheaper products, remember you will pay for it sooner rather than later.
Always avoid any verbal agreements and get everything in writing
Once again, a no brainer, however, too many times, people rely on verbal agreements without thinking of the repercussions their decision will have if it comes down to proving their claims. Do not make the same mistake, and keep a written record of everything you can produce when required.
Create a realistic budget and then abide by it during renovation
Too many times, homeowners get ahead of themselves when it comes to home renovation projects, buying unnecessary and expensive items, which leaves them little cash for accomplishing the real goal of the project. Set a budget and then follow it!
Prepare yourself to take on all the responsibilities of such a project
Do not think that just because you have hired a contractor, you can now rest easy and let the renovation project proceed. You need to be proactive and get involved in every aspect of the project in order for it to succeed. This means choosing all materials, colors and fixtures yourself ahead of time so no time is wasted, setting aside a space for use as storage while the project is underway, staying in constant touch with all parties, vendors and contractors involved, and last but not the least, making alternate accommodation arrangements for your family if you can't stand the dust and noise. Rent a place or get the help of a friend.
By following these instructions and hiring a good home remodeling architect DC, you will not only be able to ensure the success of your remodeling project, but also avoid any unnecessary headache involved with managing home remodeling, and look forward to the end result of your efforts with complete peace of mind. When you are rewarded with increased practicality of you home, its structural integrity as well as a boost in curb appeal, it will all surely be worth it.