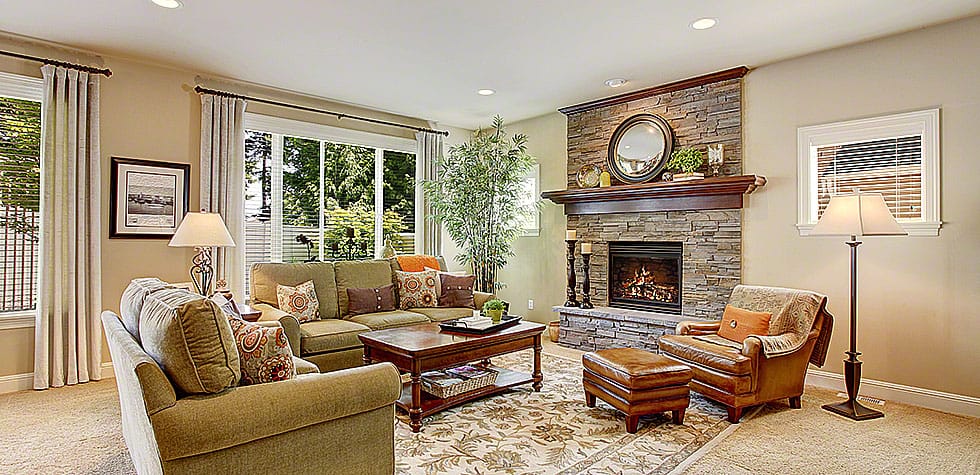 You must have seen beautiful handmade rugs in many homes which make the interior look extremely classy. Below are a few tips which can help you to decorate your home too using these beautiful patterned rugs.
Choose Colors Wisely
The most common mistake people do is to look for the exact same colored rug as of their walls or furniture. However, it is not a good idea as it may look too bold or sometimes look very weird too. The best thing is to look for complimenting colors or in contrast to your wall colors and furniture colors.
For instance, if your lounge walls are of grey color with aqua green sofas kept in center, you may use a patterned rug in colors of blue theme. You can go for navy blue, grey, white and aqua green which makes a beautiful pattern along with complimenting your wall colors and furniture as well.
Use Different Sized Rugs in Different Areas
This is another tip to give a professionally designed look to your rooms where you can define different areas using different sized rugs. For instance, you can use a small rug under your study table which is occupying one corner of your room while you may choose a slightly bigger rug to place in the center of the room.
However, this factor should also be taken into account that how much furniture is there in the room and how you can use a blank space with Oriental or Persian rugs which do not make your room look overloaded as well.
Play with Different Shapes
Now that's an interesting point as most of the people consider only rectangle shaped rug as a classy option while it is not true. You may use different shapes of rugs to compliment your interior decor and use blank space efficiently. For instance, a circular rug or cloud shaped rug looks extra pretty under a round table in your lounge area surrounded by sofas for sitting purpose. Similarly, you may also use a long oval shaped rug in your main walkway area or a big square shaped rug would also compliment your dining area well.
Choose a Correct Sized Rug
Correct size of your rug matters a lot in a perfectly designed room so make sure you have taken measurements properly. For instance, if you want to buy a rug for a fully covered room then make sure to subtract at least three feet from length and width of the room. For a living room, your rug should be a little bigger than your central table having still a gap of three feet to reach your sofa boundaries. Similarly, your rug size should always be complimenting the furniture placed in that particular room which doesn't make the room looks like overflowing. Always leave some blank space between rug and other furniture to give a peaceful ambience in the room.
Don't Forget the Rug Liner
It is very important if you have kids or older age people at home as it helps you to prevent slipping or creeping accidents. Usually, people are having tiled floors in their homes these days which already reduces the friction and keeping rugs without liners increases the chances of such accidents. So, make sure you have kept rug liners under your rugs so you don't have to fear about your carelessly running kid or an elderly person who is already struggling with walking problems.
Use Patterns According to Room Type
When you are choosing wholesale oriental rugs Northern VA, you get to see a lot of patterns and designs which makes it difficult for you to select any for your home. So in order to help you a little bit here, you should start by choosing according to your room type. This means that you should go for decent patterns like stripes, polka dots, zebra style or grids type for your bedrooms and choose colors which compliment your wall paint and furniture style. But for your living room, you may go for bold colors having floral designs or park themed rugs in bright colors. Same strategy can be used for your drawing room or a guest room where you should use classical designs of rugs having mandala type designs.