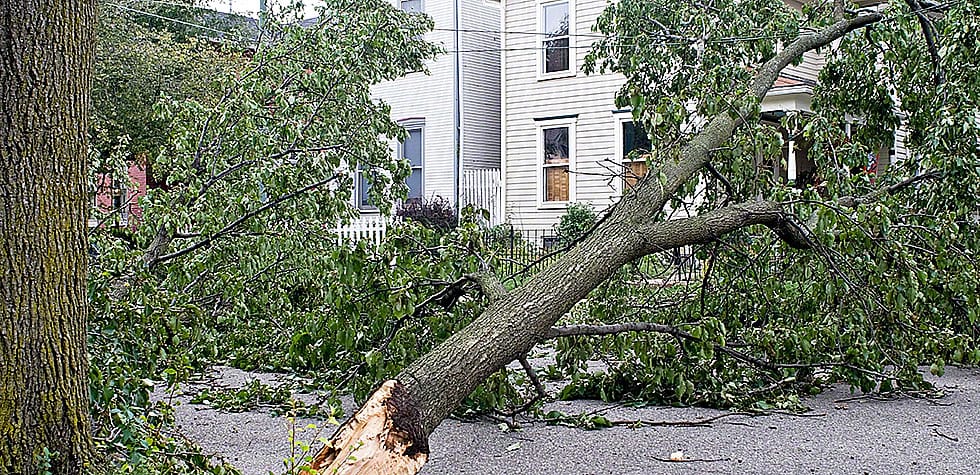 A tree falling at your house has drastic aftereffects. It can lead to loss of property as well as life. Natural calamities and disasters such as strong winds, thunderstorms, heavy rainfall and snowfall; moreover, a diseased or a dead tree can all lead to the collapse of a tree. If a tree falls at your home, you may need to call emergency tree storm services. But what other things to do and how to protect your home and family. Read below to learn.
Evacuate The House
If a tree falls on your house then your immediate reaction should be your and your family members' safety. Even if the fall is not a major one, still you should not take a risk. If you are residing near a tree or if your backyard has trees then you should always have a backup plan for emergencies.
In case of an emergency, all the family members should know the plan of action and where to exit the house from and everyone should immediately follow the plan of action.
Collect the basic necessities such as cash, keys, documents and important papers of the house, office and car and evacuate as soon as possible.
If there is a possibility of a storm in your area or city then you should practice the evacuation plan with your family beforehand and keep important papers and necessities in one place.
Do Not Touch Switches and Electrical Things
Another thing that you should be mindful about is that do not go near any electrical appliances or switches as sometimes a tree fall may cause power failure as the electrical lines may also get entangled in the fall. This may lead to current and electrical shocks.
Call 911 and Also a Tree Service
Do not try to attempt anything yourself even if the fall is a minor one. Whatever the case you need to call 911 or tree removal services for help. Do not climb the roof and try to remove the tree branches as the storm or rainfall may have caused the roof to become wet and slippery and you may slip and get badly injured.
Once you have put your family and yourself out of danger in a safe place, then you may call 911 and explain to them what happened and the level of damage caused. They will guide on what to do next and will even send the rescue team who will check if your home is safe or not by checking the power outage. Moreover, using a tree service helps too.
Contact Your Insurance Company
Your home insurance company will partially or sometimes even completely cover the damage or fall costs. It will be to your benefit even if they partially cover the costs. Once you are safe take pictures of the house with close-ups and from all angles to show the extent of damage to the insurance company. Sometimes the insurance company will not cover any cost if the mistake was on the part of the homeowner, for instance, if the tree fall was solely due to homeowners negligence such as the tree was damaged and dead, and was bound to fall and still the homeowner took no action then they will not cover any cost.
Contact A Roofing Expert
You should get hold of an expert roofing contractor because in time of emergencies you might tend to pick out the first available roofing person whether researching he has the necessary expertise and experience or not. So, you should always research about a roofing contractor just in case and then directly contact him in time of emergency. This way your work will be in good hands.
Secure Your Home
The damage has been done but if the extent of damage is a lot and you think it may take some days for repairs and you will be staying someplace else for the time being then you should securely and safely lock your home. Close all the doors and all the wardrobes and places that you have important stuff in and lock everything for safety purposes.
Lastly, when selecting emergency tree services Potomac, try to find the ones near you so they can arrive, assess the damage, and begin tree removal quickly. Moreover, you can also choose the services which have a good reputation.